Hadramout governor: Aidaros Al-Zubaidi is a racist person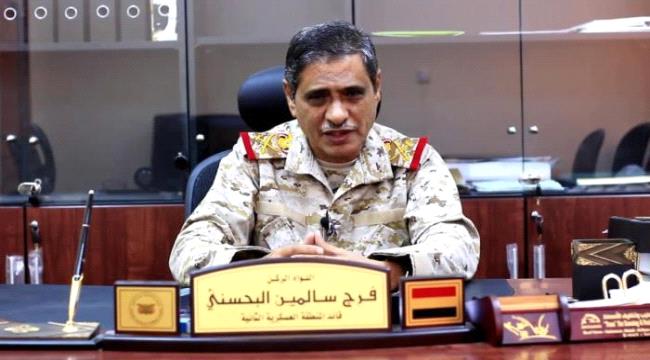 عدن نيوز - Aden news :
Major General Faraj al-Buhsuni, governor of Hadramout province, launched a scathing attack on the head of the separatist council, Aidaros al-Zubaidi. He also refused the separation led by the sons of Dhale.
Al-Buhsuni said al-Zubaidi is racist and has extremist ideas.
Al-Buhsuni also said during a breakfast banquet that Hadramout is an integrated country with men capable of promoting it, and that he would prefer to remain under the unity than accept the division under the leadership of Aidaros Zubaidi.
"It is shameful for any leader in the transitional council to insult Saudi Arabia because the role it play to help Yemenis.
The Saudi ambassador to Yemen, Al Jaber, has been the target of an organized media attack by the "transitional" activists inside and outside Yemen. They are receiving support from the UAE.
The attack on the Saudi ambassador comes because of Saudi Arabia's supporting positions of Yemeni unity and its rejection the separation projects.
Source : https://adennews.net/?p=74545