President Hadi held a meeting with US Ambassador Toler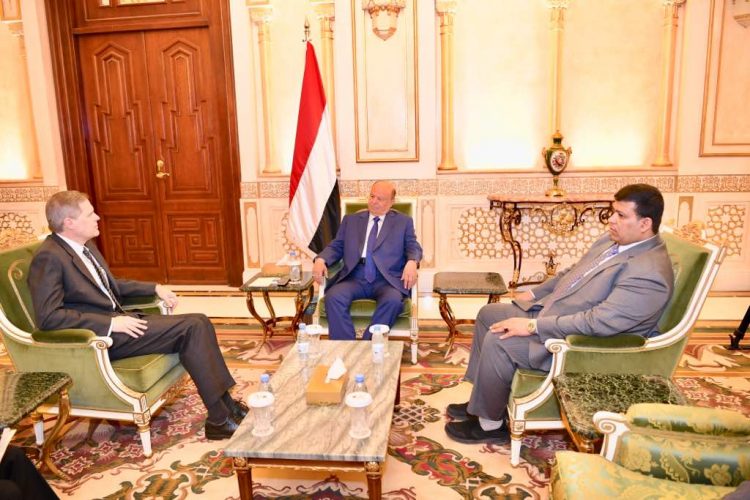 President Abdurbo Mansour Hadi held a meeting with US Ambassador to Yemen Matthew Toler on Monday morning. The meeting dealt with a number of issues and topics that concern the relations between the two friendly countries.
During the meeting, the president praised the US efforts in support of Yemen and its constitutional legitimacy, praising coordination and cooperation to face the challenges and dangers facing Yemen and the region through combating terrorism and confronting the Iranian regime and its Houthi militias, which destroyed Yemen and launched rockets into Saudi territory.
The President reiterated his constant commitment to peace based on its recognized principles including principles of the Gulf Initiative and the outcomes of the national dialogue and the relevant UN resolutions, particularly Resolution 2216.
For his part, the US ambassador noted the level of cooperation and coordination between the two countries, which is in the interest of the security and stability of Yemen and the region. He hoped that the peace consultations to be held in Geneva will lead to the mobilization of humanitarian files towards achieving the peace that the Yemeni people deserve.
The meeting was attended by the Office Director of the Republic Presidency Dr. Abdullah Al-Alimi.
Sourceسبأ نت
Short Link
Source : https://adennews.net/?p=46084