Dozens of employees in Taiz protest against Prime Minister Abdulmalik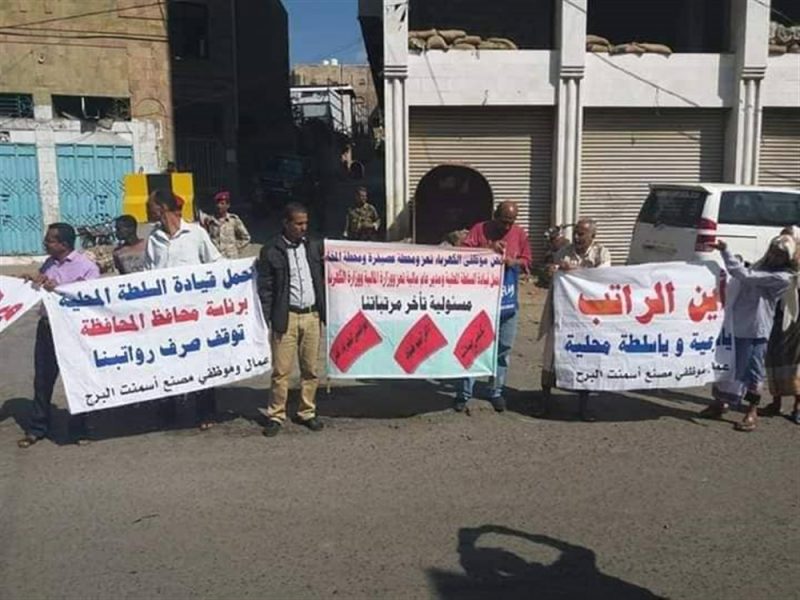 عدن نيوز – Aden News :
Dozens of employees of government institutions in Taiz province on Thursday accused the legitimate government of failing to pay their salaries.
A number of Al-Barah cement, Electricity and Water employees carried out a protest in which they held banners demanding the payment of their salaries.
Protesters accused the Aden Finance Ministry of obstructing the payment of salaries, which have been suspended for more than seven months.
Source : https://adennews.net/?p=95111