protesters in Aden demand to try the UAE-backed leader Bin Brik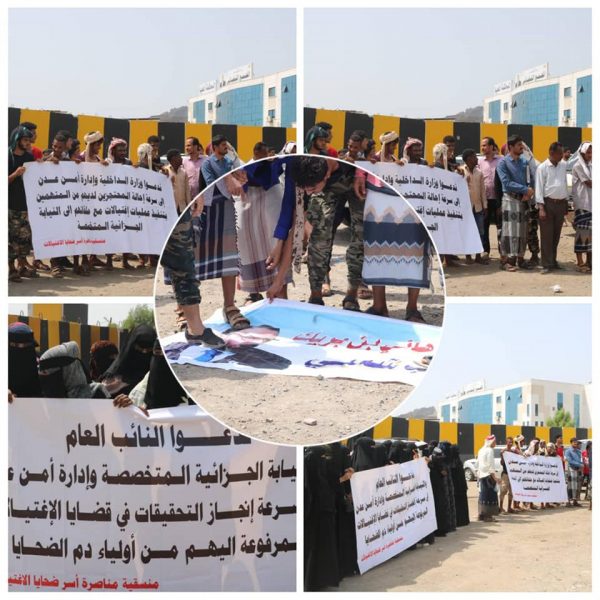 عدن نيوز - Aden News :
The relatives of the victim, "Samhan Abdulaziz Al-Rawi," organized a protest in front of the judicial complex in the district of Khor Maksar this morning, to demand the acceleration of the trial hearings of those accused of his assassination.
At the stand, protesters held banners showing the image of the offender, Hani Ben Brik, demanding his trial.
On the other hand, the victim's relatives addressed a letter to the President of the Supreme Judicial Council Minister of Justice, demanding that the trial hearings be accelerated.
They stressed that sit-ins would continue in front of the gate of the Specialized Criminal Court if the court continued to delay the holding of trial sessions.
Source : https://adennews.net/?p=80957