tens of thousands protest in Shabwa in support of legitimate government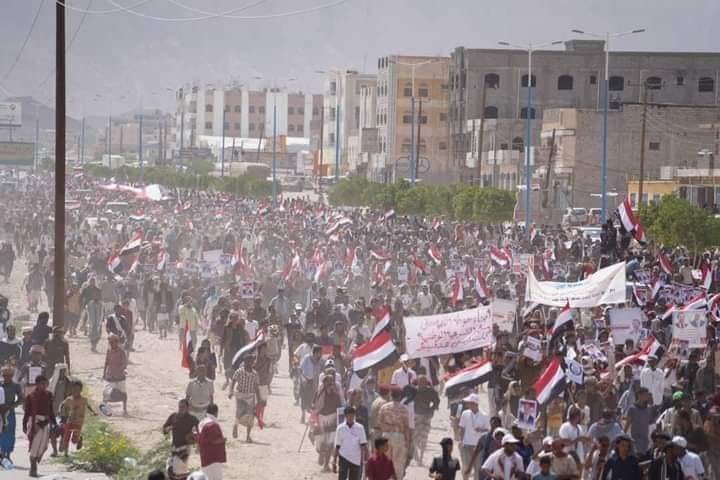 عدن نيوز – AdenNews :
The Southern National Coalition has surprised everyone again, and succeeded in mobilizing tens of thousands of protesters in Ataq, the capital of Shabwa governorate, on Sunday morning.
Tens of thousands of people from Shabwa province demonstrated in the city center of Ataq, waving flags of the Republic of Yemen and pictures of President Hadi.
The demonstration came as a surprise to all observers and contradicted all political expectations.
Tens of thousands of demonstrators poured out from all over the various directorates throughout the province.
A number of speeches were delivered at the festival that affirmed the adherence of the Shabwa people to the Republic, their rejection of any other projects, and their support for the legitimate government.
Source : https://adennews.net/?p=117043