Iran: our relations with UAE had improved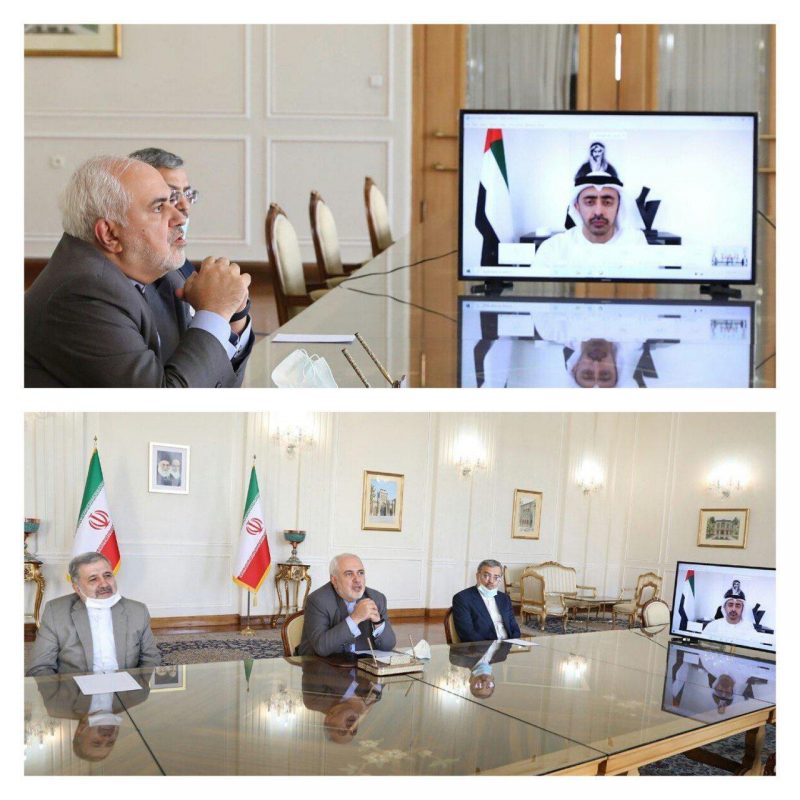 عدن نيوز – AdenNews :
The UAE Foreign Minister, Abdullah bin Zayed, stressed the "necessity of regional cooperation between Tehran and Abu Dhabi, and the continuation of consultations between the two countries."
This came in a video call held on Sunday, August 2, between Iranian Foreign Minister Mohammad Javad Zarif and the UAE Minister of Foreign Affairs and International Cooperation; discussed developments in bilateral cooperation and regional issues of common concern, according to the Iranian IRNA agency.
The agency said that the two sides affirmed "the readiness of the two countries to develop cooperation in various fields and to serve the common interests."
The Iranian Foreign Minister discussed the sensitive circumstances within the region, stressing the need for dialogue and cooperation between Iran and the Emirates.
"Maybe others benefit from the current conditions to destabilize the region, but we, as neighbors, should focus on strengthening stability in it," Zarif told his Emirati counterpart.
For its part, the Iranian Fares Agency said that the Emirati Minister considered cooperation between Iran and the Emirates necessary at the regional level and the continuation of the dialogue between them and turning challenges into opportunities.
It is noteworthy that the advisor of the Iranian Supreme Leader for Military Affairs, Yahya Safawi, said on June 23 that his country's relationship with the UAE had improved.
"Our relationship with the Emirates has improved, and Abu Dhabi's attitudes towards us have changed," Safawi added in comments reported by Al-Jazeera.
Source : https://adennews.net/?p=115965