The first official appearance since his father's death.. Ahmed Ali Salih appears with leader in separatist "Transitional" Ben Brik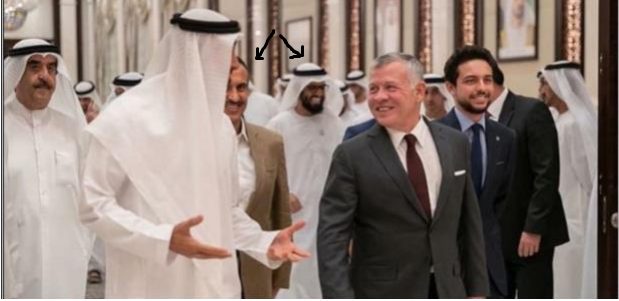 Ahmed Ali Abdullah Saleh, the son of the former Yemeni president appeared in the UAE capital Abu Dhabi with the vice president of the so-called transitional council, Hani Ben Brik, as his first official appearance since his father was killed by the Houthis in December 2017.
This coincided with the 29th anniversary of the unification of Yemen (May 22), where he appeared behind the King of Jordan Abdullah II and Abu Dhabi Crown Prince Mohammed bin Zayed.
The meeting was held at the Al-Bateen Palace in Abu Dhabi and the Jordanian monarch and his accompanying delegation left after the meetings ended, the official WAM news agency reported.
Social networking sites interacted with the news, and many activists said that the meeting comes within the framework of the UAE project aimed at separating Yemen, and that the two leaders Ahmad and Hani are coordinating closely with the UAE leadership to prepare the ground for secession.
Short Link
Source : https://adennews.net/?p=74386