DELF foundation implements number of sports recreational activities in Aden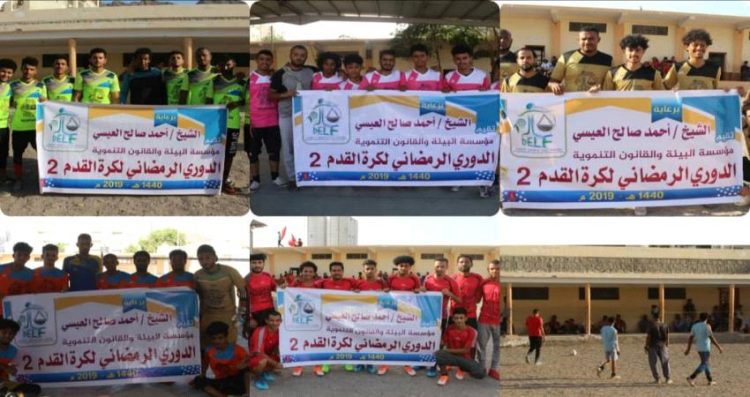 The Developmental Environment and Law Foundation (DELF) in the interim capital of Aden has implemented a number of sports activities and educational and recreational programs with the generous support of the Honorary President of the Foundation, Sheikh Ahmed Saleh Al-Eisy.
Sports activities varied between a soccer tournament involving 8 sports teams and a volleyball tournament. As well as a game of billiards and a number of recreational and educational games for children in the garden (Masahat Al-Tifl) Directorate Mualla.
The head of the Environment and Law Foundation, Rashid Hazeb, said that the Foundation pays great attention to developing the skills of youth and children through the implementation of many sports activities and educational programs. As well as voluntary initiatives in many areas to develop the ideas of youth and children and to refine their talents and innovations in the positive aspects, to contribute effectively in community development.
Short Link
Source : https://adennews.net/?p=74059