A revolution flares in Aden against UAE mercenaries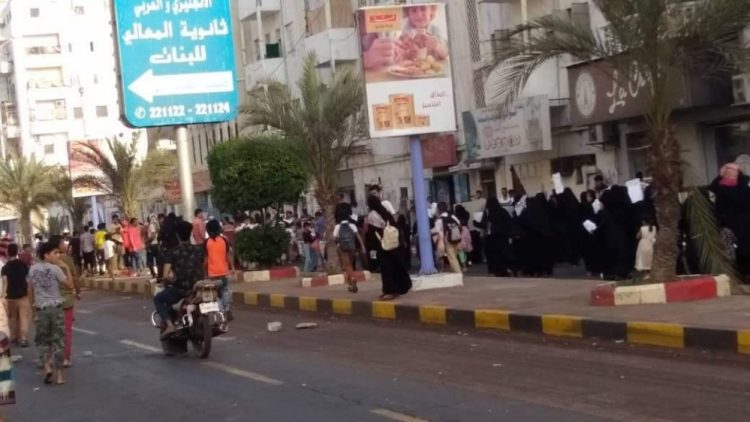 the protests escalated in Aden, the interim capital of Yemen, on Wednesday evening, condemning the killing of a soldier in the security forces by the anti-terrorism forces.
Anti-terrorism forces shot at the soldier Rafat Dunba earlier this week after being the only witness in the case of the rape of a child, killing him immediately.
The protestors cut off the streets of Al-Mualla to the building of the governorate's office and Al-Tawahi neighborhood and raised slogans calling for the speedy accountability of the perpetrators of the killing of Raafat, witnesses said.
Protesters were prevented from passing through many major streets, burning tires and traffic in the city was almost cut off, they said.
Interior Minister Ahmed al-Meissari on Tuesday decided to form a commission of investigation in the killing of soldier Raafat Dnuba.
Short Link
Source : https://adennews.net/?p=66477