Social activists mock Gargash after he sent a "begging" letter to Iran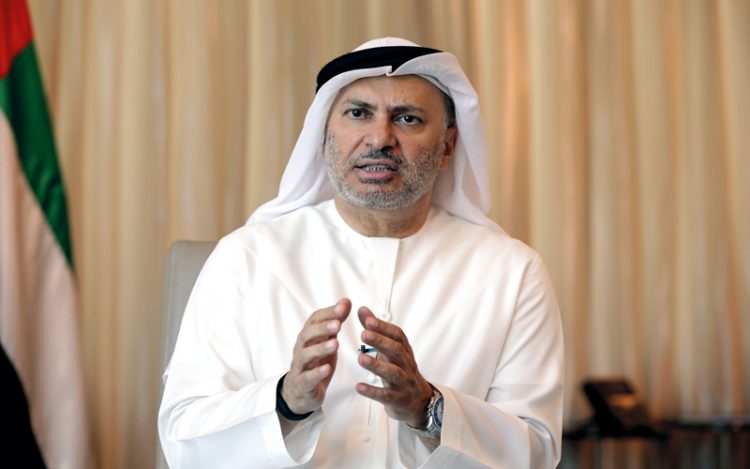 The UAE Minister of State for Foreign Affairs, Anwar Gargash, was ridiculed by social activists for his tweet about Iran's occupation of the three Emiratis islands.
"Iran's extreme sensitivity to its occupation of the islands of the Emirates, Greater Tunb, Lesser Tunb and Abu Musa is incomprehensible," Gargash said.
Gargash considered that "Tehran is embarrassing itself in every international forum because its occupation remains illegal and unrecognized". He pointed out that the UAE "has since the first day called for peaceful resolution of the issue through dialogue and arbitration."
Gargash's tweet has received a lot of ridicule on Twitter, where the Sudanese activist Taj Alser Othman wrote that "Tehran did not embarrass itself, but it embarrasses you whenever the commander of the Revolutionary Guard appears on your island threatening you. If this is not an embarrassment to you, what is the embarrassment?"
For his part, Yemeni journalist Ali al-Muhaimeed said that the UAE has shown its real size to the major countries.
Short Link
Source : https://adennews.net/?p=66049