Saudi Arabia faces the greedy policy of UAE in Yemen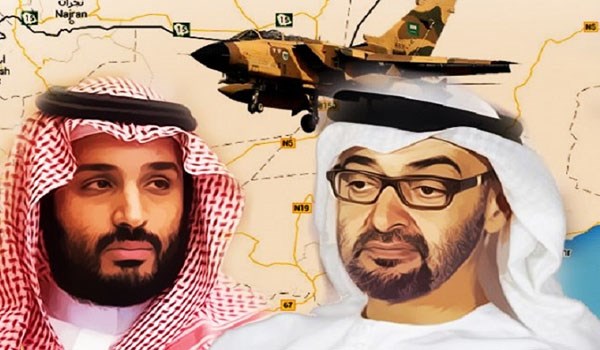 At a time the UAE is in control of southern Yemen, observers believe that Saudi Arabia does not agree very much with its policies.
According to a military source in the forces loyal to the Yemeni government, the UAE has its agenda, unlike Saudi Arabia. At a time when the UAE is acting as an occupying power, Riyadh's goal is to end the threat of the Houthis.
He told "Al Jazeera Net" that during a meeting with Emirati officers, an Emirati officer objected on the talk of a government officer when the latter began to clarify military operations agreed upon with the Saudi side. "The fighting was going on in the West Coast, and then we realized there were  disputes between the two sides," he said.
The relationship between the UAE-backed "southern transitional council" –on the one hand, and Saudi Arabia on the other – is tense during the recent period. The southern politicians accuse Riyadh of preventing the establishment of a southern state.
Lately, the Saudi ambassador to Yemen Mohammed Al Jaber – in an interview with the network of IRIN – called southerners to participate in a government of national unity, pointing out that the southern issue is complex.
Riyadh believes that the solution lies in supporting the government of President Abed Rabbo Mansour Hadi. During the past two weeks, the Saudi officials intensified efforts to resume the meetings of the parliament in Aden, which angered the loyalists of the UAE.
Short Link
Source : https://adennews.net/?p=63690