New head for UN monitoring team in Hodeidah after Kamert resignation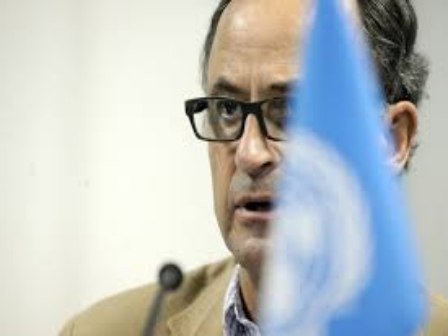 Informed sources said the international community chose Danish General Michael Enker Lolisgard to succeed Dutch General Patrick Kamert on the mission of leading the UN monitoring team in Yemen.
"The Danish general has experience in the Middle East, where he worked in Iraq in 2006 and then worked in Sarajevo, Bosnia and Mali and represented his country with NATO and the European Union," Al Arabiya television reported on Wednesday.
The UN envoy to Yemen, Martin Griffith, left Sanaa Wednesday, accompanied by the head of the monitoring committee in Hodeida Patrick Kamert.
This comes as Yemeni government sources said that the differences between Kamert and Griffith raised after Kamert's objection to the process of fake redeployment by the militias of Houthi in the port of Hodeidah.
Short Link
Source : https://adennews.net/?p=61163