UAE T.V crew in Aden cut footage of Yemeni citizen while thanking King Salman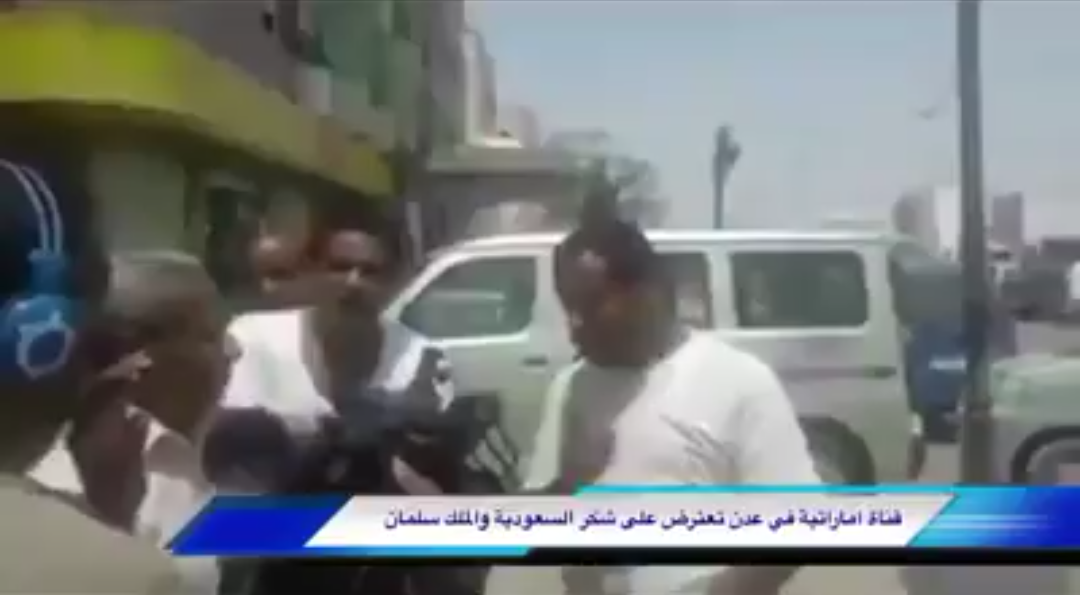 A video shared in social media showed a crew of an Emirati channel while cutting the footage during an opinion poll in the streets with a Yemeni citizen when he thanked King Salman and the Arab Coalition without thanking UAE.
The crew of Abu Dhabi- channel was trying to take the opinion of a Yemeni citizen in Aden to beautify the face of the United Arab Emirates and Aden's security forces.
The crew cut the footage while the Yemeni citizen was thanking King Salman and the Arab coalition only. They also told him that he got out of the context.
Short Link
Source : https://adennews.net/?p=60858