Including Nasser, Al-Alimi, Al-Bakri and Al-Eisy.. Legitimate leaders offer condolence duty to martyr Tammah family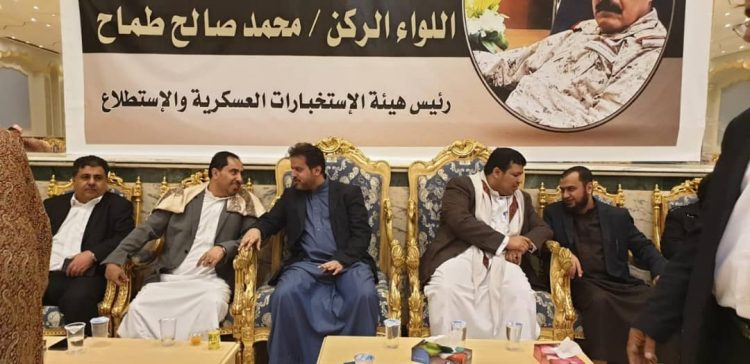 Several  military and political leaders on Tuesday offered the  condolences duty to the family of the martyr Mohammed Saleh Tamah, in the Saudi capital Riyadh.
The commander of the presidential brigades, Nasser Abdu Rabbo Mansour accompanied by the Director of the Republic  Presidency Office, Abdullah Al-Alimi, Minister of Youth and Sports Nayef Al-Bakri, Deputy Director of the Presidency Office for Economic Affairs Sheikh Ahmed Saleh Al-Eisy and a number of personalities and leaders offered the duty of condolence of the martyr General Mohammed Saleh Tamah.
Major General Mohammad Tamah was killed in an attack by a Houthi-guided aircraft on Al-Anad air base last Thursday, which led to the injury of a number of military leaders.
Short Link
Source : https://adennews.net/?p=60264