A story reveals UAE leadership disdain of the Transitional Council leaders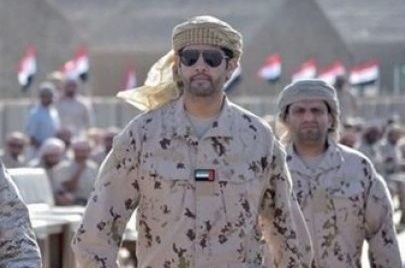 عبدالله العولقي
I met today one of the supporters of the Transitional Council in the province of Shabwa.
The man told me a story happened to him and to a number of (The Transitional) local mercenaries when they went to the coalition camp in Balhaf area, due to a request from the commander of the UAE forces there.
"We went and they asked us to park our cars in a far distance from the camp. They searched us and prevented us from entering the gun or the Janbeya or even a knife or a cigarette lighter belongs to Raed bin Dabab, whom being asked to get rid of it immediatly.
He continued: We walked about 3 kilo meters on our feet inside the coalition camp and then a bus came and tooked us to the Emirati Commander's Council.
I told him why you did not tell me this story at that time, he said: because you will gloat over us .. Now that it turns out that you were right, you can gloat whenever you like.
Would you Tag  Raed bin Dabab .. Tell him that his red lighter is with me.
A copy to be sent to the head of the Transitional Council in Shabwa
Sheikh Ali Mohsen Sulaimani, head of the visiting delegation
Abdullah Monassar Kalfut
بقلم - عبدالله العولقي
Short Link
Source : https://adennews.net/?p=60162