Sheikh Al-Eisy conveys his condolences to Yemeni people by the death of martyr Tamah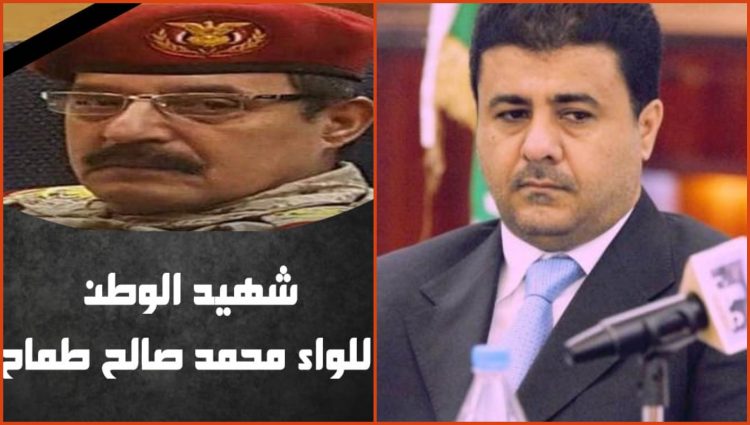 The head of Yemeni Football Federation and Deputy Director of the Republic Presidency office, Sheikh Ahmed Saleh Al-Eisy , conveyed his sincere condolences to the political leadership represented by Marshal Abed Rabbo Mansour Hadi.
Sheikh Al-Eisy sent a condolences message to the whole family of martyr  Tamah and all his beloved and all the employees of the military and security authorities.
He also sent it to his companions in the way of national fighting for the liberation of Yemen, And to all the people of Yemeni nation.
Al-Eisy said that the death of Major General Tamah, who killed of injuries in Al-Anad incident, carries a number of signs of national sacrifice for Yemen and the unity.
He also said: The martyr, General Tamah was a military icon for others and a sign of loyalty  as the same as  his qualifications, knowledge, experiences, abilities and national positions.
"Today he is a martyr and it is our duty to follow his steps in fighting the coup, terrorism, chaos and destruction" he concluded.
Short Link
Source : https://adennews.net/?p=60077