Yemen national team is in the AFC finals.. Sheikh Al-Eisy is the main supporter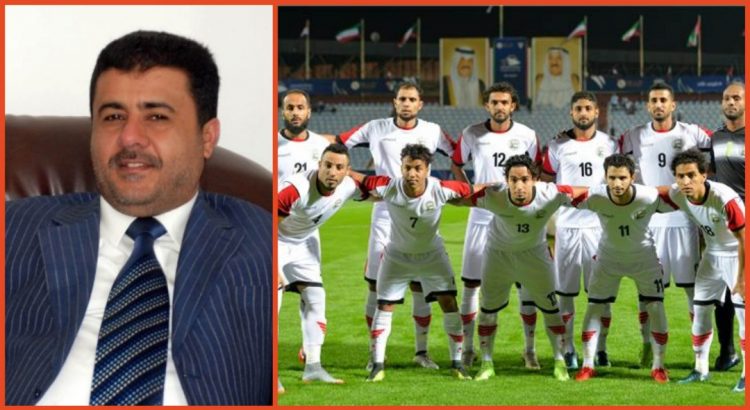 The national team finally arrived at the Asian Cup despite the difficulties they faced and despite the modest abilities they have, and after several matches to qualify for the Asian Cup, which kicked off on Saturday in the United Arab Emirates.
The Yemeni team, which qualified for the Asian Cup, received the full support and encouragement from the head of Yemeni Football Federation ,Sheikh Ahmed Saleh Al-Eisy.
Sheikh al-Eisy made strenuous efforts in the arranges for the camps of the team, which carried out during his football trip.
The Yemeni team was given the direct support from Sheikh Al-Eisy, including gratuities, financial incentives and moral support in the "qualifying" stage until the team reached the finals. Sheikh Al-Eisy gave a gratuity to every player in the national team after their great achievement in qualifying for the 2019 Asian Cup.
Shaikh Ahmed al-Eisy also raised the salaries of the players by 25% as well as he promises to make more efforts to overcome all the challenges facing the national team and Yemen in general.
The Yemeni football has shown a development and a qualitative leap with the support of the businessman "Al-Eisy".
Regardless that Sheikh al-Eisy is the president of the Yemeni Football Federation, his financial contributions have been as an incentive for the players to achieve Yemenis dream by reaching the finals, especially as the country is going through difficult economic conditions and the country's financial capabilities are limited.
Therefore, the role played by Shiekh Al-Eisy in supporting the Yemeni teams was not confined to financial issues, but he continued supporting and encouraging all national teams by all means.
Short Link
Source : https://adennews.net/?p=58787