Al-Zubaidi: we are deeply disappointed after being excluded from UN peace talks in Sweden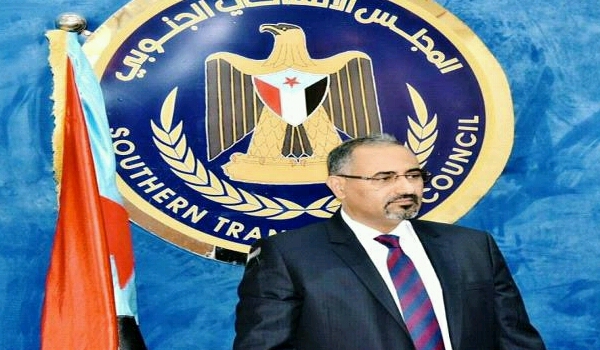 The head of the UAE-backed "Southern Transition Council", Eidaros al-Zubaidi called for the separation of the south from the north, stressing the willingness of the southerners to defend their land militarily if their cause been ignored, as was reported in "The Independent" newspaper.
Al-Zubaidi called for an immediate referendum on Separation, asking on the United Nations to address the issue of the south in future peace talks scheduled to be hold next month, to resolve the ongoing bloody conflict in Yemen.
He said the southern transitional council was deeply disappointed after being excluded from recent UN peace talks in Sweden, which resulted in a fragile truce between the Huthis and the Yemeni government in the coastal province of Hodeidah in the west.
Al-Zubaidi warned that the southern forces would defend their land if their demands not taken seriously, claiming that the majority of southerners want the return of the southern state.
Short Link
Source : https://adennews.net/?p=56820