Yemeni fishermen appeals the Legitimate and Arab coalition for protection from dangers of Iranian ship Safiz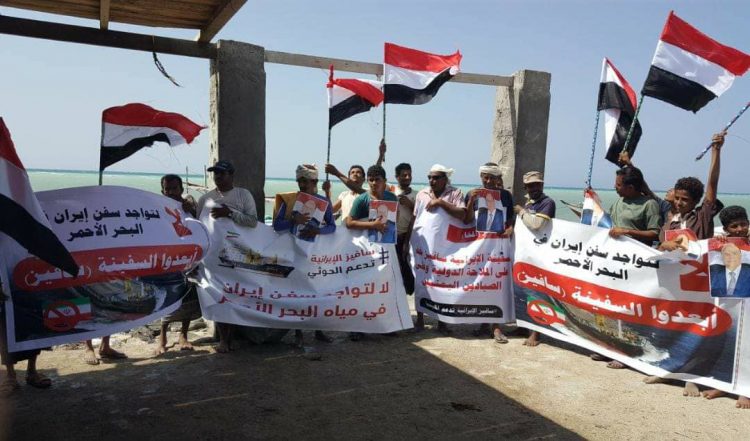 The fishermen of the West Coast in Mukha and Dhobab appealed to protect them from the danger and threats of the Iranian ship Safiz, which pose a danger to the lives of Yemeni fishermen, territorial waters and international navigation in the Red Sea region.
This came in a statement issued by the protest against the presence of the Iranian ship in the territorial waters and the Red Sea, organized by the fishermen and the fish union in Taiz, West Coast, in the directorates of the Mukha.
The fishermen expressed their rejection of the presence of suspicious ships in the Red Sea and called for the removal of the military vessel disguised as a commercial cover that supports Houthi from the territorial waters of
Yemen and the Red Sea waters due to its danger to fishermen and international navigation. It is a command and control center in the Red Sea and a military operations room to coordinate and direct the Huthi militias.
Short Link
Source : https://adennews.net/?p=53142