Bad news for "Transitional".. Griffith holds meeting with the "Inclusive Hadramout Conference" representatives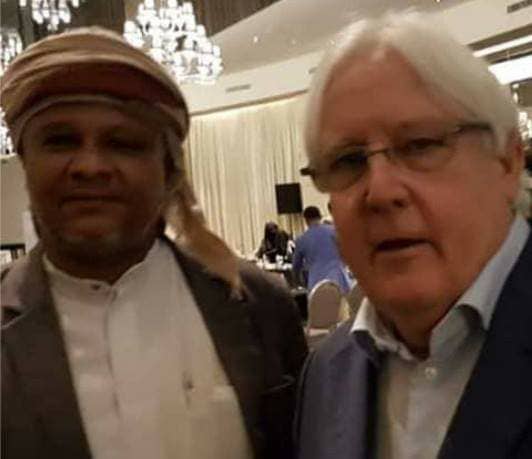 The Secretary-General's Special Envoy to Yemen, Martin Griffith, met with representatives of the Inclusive Hadramout conference in the Jordanian capital Amman.
IHC page on Facebook , said that the meeting brought together Griffith, a member of the presidency of IHC, Khaled al-Amiri, and a member of its supreme body, Ali Bathawab, and discussed the efforts made by the Special Envoy in consultation with the Yemeni political parties.
The meeting also discussed the main issues on which the general framework for a comprehensive settlement should be built.
The statement noted that Griffith confirmed his commitment to meet all parties to revive peace consultations and participate in the political process.
IHC is a social and political entity that includes a wide range of Hadramout residents. It was founded last year and includes a number of political and tribal components in Hadramout and is currently headed by the first deputy of Hadramout governorate Amr ibn Habrish Al-Aliy.
Short Link
Source : https://adennews.net/?p=52140