Imminent threat of famine in Yemen: UN humanitarian chief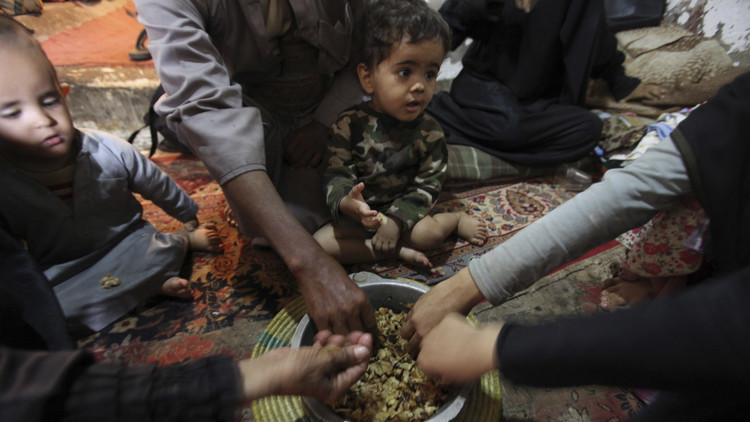 Mark Lokoc, UN humanitarian coordinator for the UN Security Council, warned of a danger of an imminent famine in Yemen, which has never been seen before by any humanitarian worker.
Famine is announced when certain degrees of food insecurity, malnutrition and mortality are reached. The three criteria for famine are that at least one out of every five acute food shortages should be faced by more than 30 per cent of children under the age of five suffering from severe malnutrition; at least two out of 10,000 people die each day.
As the United Nations waits for the results of the ongoing assessment, Lukok said the war and the economic crisis have pushed millions of Yemenis into famine.
"In my briefing last month, I told you that another 3.5 million Yemenis are likely to suffer from severe food insecurity in the coming months," he told the UN Security Council. Adding to the 8 million people we receive each month with assistance, reaching 11 million, which I said on September 21. We now believe this estimate is wrong, and our revised estimate suggests that the total number of people facing pre-famine conditions Fully dependent on external assistance to stay on Life, it may arrive soon to 14 million, i.e. half of Yemen's population. "
Short Link
Source : https://adennews.net/?p=51147