UAE intervenes and prevents important Yemeni meeting to re-export liquefied gas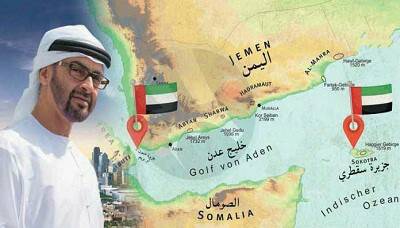 The United Arab Emirates is working hard to prevent the Yemeni government from re-exporting liquefied gas, government sources said on Saturday.
The sources said that "a meeting scheduled for Saturday, which includes the Yemeni oil minister and the partners of the Belhaf gas project: Total Hunt," KU Jazz "and" SK "Korean, to discuss the re-export of liquefied gas."
The sources, who preferred not to be disclosed, stressed that "UAE pressure cancelled the meeting".
The Yemeni liquefied gas company's management was relocated from the capital city of Sana'a to the Emirate of Dubai in April 2015.
Short Link
Source : https://adennews.net/?p=48844