President Hadi directs the transfer of "Abu Yamamah and Abu Hammam" to the judiciary because of the attack on the military college in Aden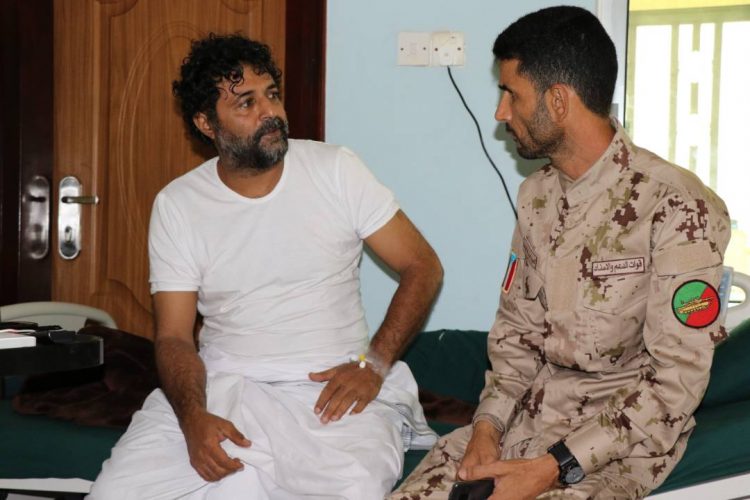 On Saturday, the president Abdurabuh Mansour Hadi directed to transfer pro-Emirates leaders to justice, and all those who had proven involved in the attack on military college in Aden.
A soldier was killed and two others injured in an attack on the ceremony organized by the Military College in Aden to celebrate the graduation of a new batch of students from the military, aviation and naval colleges in the Salahaddin area, east of Aden.
According to governorate agency (Sheba), the president Hadi sent Mounir Mahmoud Ahmad al-Mashali (Abu al-Yamamah), Abdel-Nasser Rajeh al-Bahwa (Abu Hammam) and anyone who was found to be involved in the attack.
President Hadi formerly placed the leadership in the so-called "Southern Transitional Council" and the former minister of government, Hani Ben Brik to investigation after his intention, but that decision remained in inclusion, because of the support and care he got from UAE.
The Deputy Chief of general staff, general saleh ạlzndạny, and commander of the fourth military region, General Fadl Hassan, who were unable to attend the ceremony, raised a preliminary report on the implications of graduation events to President Hadi.
Short Link
Source : https://adennews.net/?p=45468