Al-Rahabi attacks separatists leader: you are selling delusions to your followers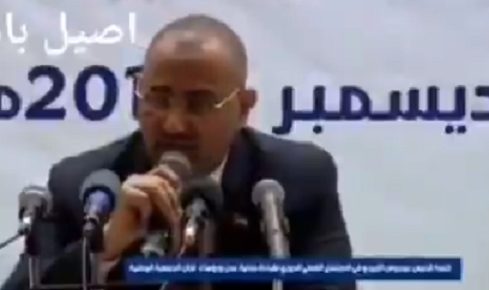 عدن نيوز - Aden News :
Advisor to the Minister of Information, Mukhtar Al-Rahbi, commented on the statements of the president of the so-called Southern Transitional Council, Aidarous al-Zubaidi, who promised to return the Shabwah elite forces to Shabwa governorate.
Al-Rahbi considered Al-Zubaidi's statements an escalation against the legitimate government and a violation of the Riyadh agreement.
He added: Al-Zubaidi is lying to his supporters and does not know that the "Riyadh Agreement" is an internal agreement between the government and the rebels, and so far it has not been implemented, such as the Stockholm agreement.
The head of the transitional council, Aidarous al-Zubaidi, said that the southern separation at the present time is not possible. Al-Zubaidi admitted that during a speech he gave yesterday in a meeting with leaders of the Transitional Council.
Source : https://adennews.net/?p=96634