southern activist reveals the plot of liquidating Abu Alyamamah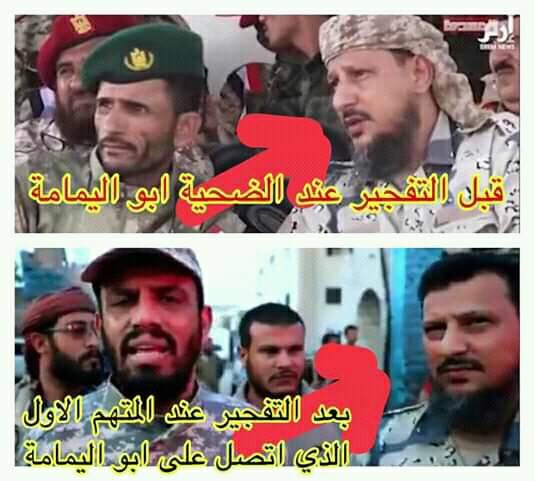 عدن نيوز - Aden News :
The southern activist Yasser al-Muflihi revealed important information indicating the involvement of the leader of the so-called Southern Transitional Council, Hani Ben Brik, in the liquidation of Abu al-Yamamah.
This was stated in an article published by the journalist Muflihi on his Facebook page.
"a few minutes before the explosion, Salafi Sheikh Abdulrahman ِAlSheikh, who is close to Ben Brik, was sitting next to Abu al-Yamamah.
He added: A telephone call came from Ben Brik to Sheikh Abdul Rahman, the latter asked Abu Al Yamamah to answer the phone.
According to al-Maflhi, Sheikh Abdul Rahman asked Abu al-Yamamah to step down from the podium to speak with Bin Brik because he wants him in an important matter.
"So the crime took place with the planning of Ben Brik himself".
Source : https://adennews.net/?p=81070