Bin Brik warns of consequences of holding parliament meeting in Aden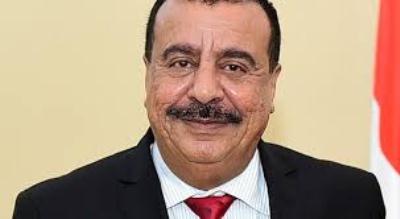 عدن نيوز – Aden News :
Maj. Gen. Ahmed Said Ben Brik, a member of the so-called "Southern Transition Council", threatened  coalition forces and the legitimate government of the consequences of holding any meeting of the Yemeni parliament in the interim capital of Aden.
Stressing that "all southerners are ready to do everything to prevent this and that things will be very dangerous".
This came in an interview with the Russian news agency Sputnik.
"It will be very dangerous and we will not allow this, and the people of the South will respond to any government decision in this regard," Ben Brik said in response to a question on how your reaction would be if the government insisted on holding parliament meetings in Aden. .
Ben Brik threatened to close the airport and the streets, and not to allow any member of the parliament to enter the temporary capital of Aden, pointing out that this is the real peaceful response – as he claims – which could be implemented by the southerners in Aden and in the southern provinces in general.
Source : https://adennews.net/?p=61764