UAE-backed STC prevents raising Palestine flags in demonstration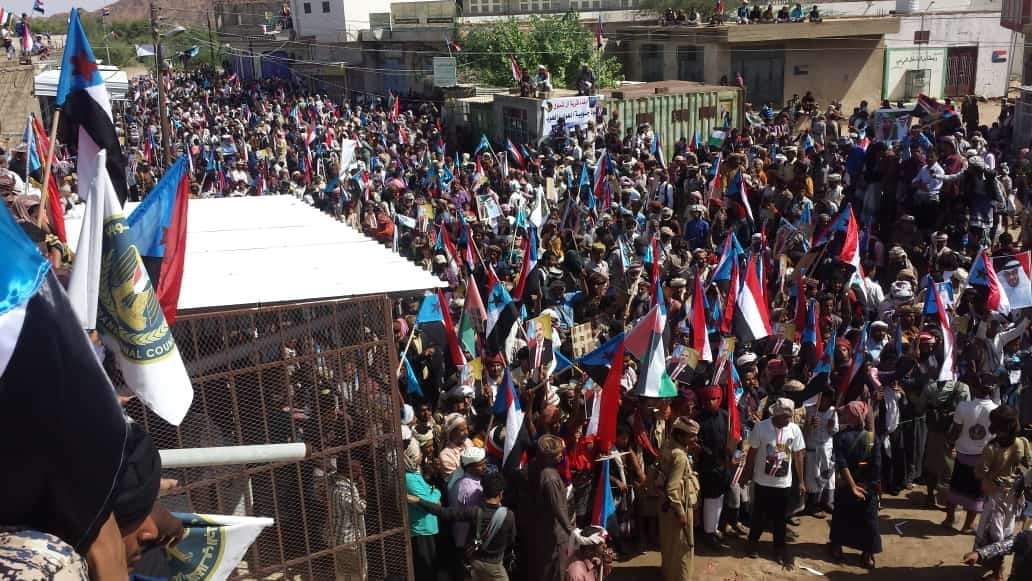 عدن نيوز – AdenNews :
Citizens participating in the (Al-Musain'ah) demonstration said that they were prevented from raising the flags of the State of Palestine or any fabric banners that express the rejection of normalization with Israel.
The UAE-backed Southern Transitional Council held a mass event in the Al-Musain'ah area near the capital Ataq on Thursday morning.
Hundreds of people from Shabwa governorate participated in the demonstration, and the participants raised the flags of the south, the UAE flag, and pictures of Aidaroos Al-Zubaidi and Mohammed bin Zayed.
A source close to the leadership of the Transitional Council stated that the issue of raising Palestinian flags was discussed on the eve of the event based on the desire of the masses, but the leadership of the Council issued strict instructions to prevent raising any of Palestinian flag.
Politicians attributed this ban to the Transitional Council's commitment to the policy of the financier and supporter of its activities, the UAE, which recently announced normalization with Israel.
Source : https://adennews.net/?p=118152