UAE starts the new Hijri year by assassinating politician in Aden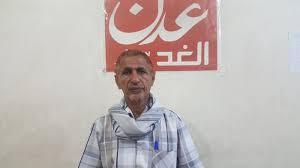 The leader of the Yemeni Reform Party, Awad Fadak, had been assassinated in Aden, southern Yemen.
The reporter stated that Fadaaq was assassinated in Al-Sijn Street in the Mansoura District by unknown gunmen.
Yemeni media quoted local sources as saying that Fadaaq was driving his car on the Sijn street in Mansoura when he was shot by gunmen, and citizens tried to rescue him, but he died of his wounds.
This assassination came hours after the first meeting of the new governor of Aden, Ahmed Lamlas, with the security committee, amid news of his efforts to unify the existing security formations.
Source : https://adennews.net/?p=117802