SNA leadership in Socotra meets the commander of Saudi duty forces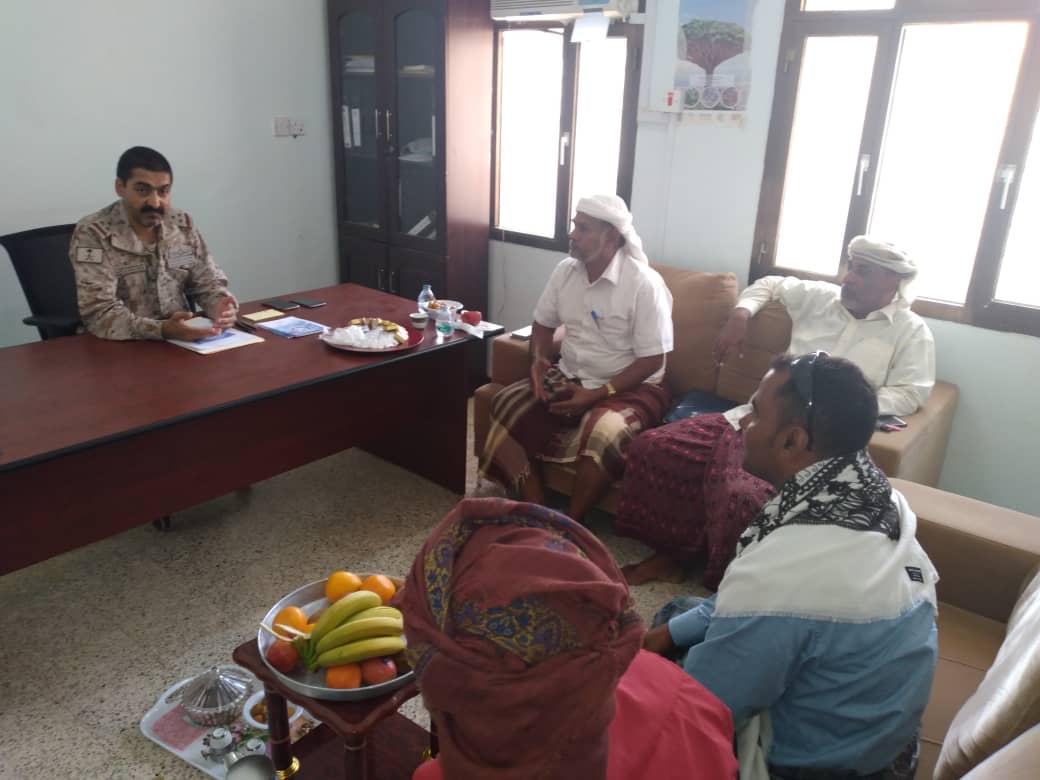 عدن نيوز – AdenNews :
The leaders of the Southern National Coalition in the Socotra Archipelago met with the commander of the Saudi duty forces, Brigadier General Hani Abdul Latif Abu Abdullah, at the headquarters of the coalition forces in the province.
During the meeting, Ahmed Jamaan Saad, a member of the coalition presidency from Socotra, gave a presentation on vision, principles and goals of the coalition, and stressed the inevitability of political partnership and that the representation of the southern cause is not impossible to monopolize on one faction.
He explained that there is political diversity and social richness that gives the real value and the correct image of the situation in the southern governorates, and that all of this requires the participation of all southern components in consultations, political arrangements.
The meeting also discussed the need to commit to the return of the legitimate local authority and the military and civil state institutions and to address the effects of what happened after the militia's control over the governorate, including disrupting services, stopping development, stopping salaries, currency smuggling outside the governorate, rising prices and security chaos in the archipelago.
The coalition leaders thanked the Arab Coalition  led by the Kingdom of Saudi Arabia, for their support for Yemeni legitimacy and for working to unify efforts to accelerate the implementation of the Riyadh Agreement and confront the Houthi militia supported by Iran.
It is worth noting that this meeting comes to follow up on the recommendations of the public event organized by the Southern National Coalition in the capital, Hadibo, demanding that the situation be rectified and matters restored in the governorate.
Source : https://adennews.net/?p=117037