Yemeni diplomat warns of engaging separatists in government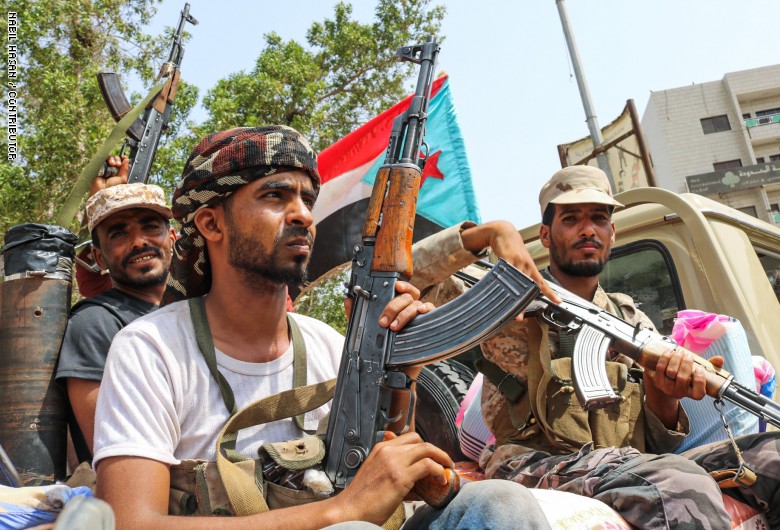 عدن نيوز – Aden News :
A Yemeni diplomat warned on Saturday, of involving the UAE-backed Southern Transitional Council STC in the internationally recognized government, saying it will work to separate Yemen.
Yemen's ambassador to Jordan Ali Al-Amrani said on Twitter that the involvement of the STC in the government before its withdrawal from Aden and Socotra, and without giving up the call to divide Yemen, would undermine the state.
Al-Amrani added, "The transitional will work from within the Yemeni government to dismantle the unity and undermine the Yemeni state as it did and still does."
He stressed that "things should return in Socotra and Aden to the way it was before the coup and STC should abandoned the call to divide Yemen", before engaging it  in the government.
STC took control of the Governorate of Socotra Archipelago On June 19. On April 26, it declared a state of emergency and self-administration in Aden and the southern governorates.
Source : https://adennews.net/?p=112769