Yemen Shoura Council criticizes the role of UAE in Yemen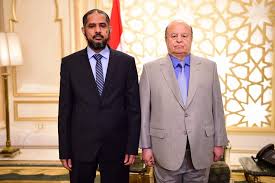 عدن نيوز - Aden News :
A member of the Yemeni Shura Council attacked the United Arab Emirates, calling on President Abd Rabbuh Mansour Hadi, state leaders, political parties and army leaders to return to Yemen.
Salah Batais accused the UAE of confusing the scene in his country … saying that President Hadi "after all the events, conflicts and developments that Yemen witnessed, must return to the country, with the country's leaders, political parties and army leaders."
Batais said that the president and government leaders should be close to the battle and the national army because staying abroad has made them lose people's trust.
"The UAE has deviated from the objectives of the Arab coalition to support the declared legitimacy," Batais added, noting that it "entered into a direct confrontation with the Yemeni presidency, the government, and the national army."
He explained that "the UAE has caused confusion in the political and military scene and disturbed public tranquility in the liberated areas, foremost of which is the temporary capital of Aden, with the support of the Transitional Council, as well as the armed entities outside the state entity."
He also expressed his hope that the Riyadh agreement would be implemented on the ground.
Source : https://adennews.net/?p=103193